….as previously noted…..
It is essential to understand female accession precipitated a new physical and practical reality within a both the physical and the conceptual space where government occurred. The change required many accommodations of form and practice; inevitably, these bumped up against established habits; many male egos are bruised; in consequence there was bound to be a lot of grumbling – from both sides……
Although state papers, chronicles and ambassadorial calendars all pick-up this background noise. Remember also these sources were written by men who were inexperienced in this political novelty. Note also once the queen is married the impression is recreated of calmer government. This reflects the reality that there's now a king's side and a married queen who was conventionally freer to consort with male household officials than a maiden or virgin monarch might.
Therefore, historians should not mistake this for weak, chaotic decision-making.
Yet if female succession altered the appurtenances of government the dynastic imperative of monarchy remained entirely the same. The principal duty of a dynast is to secure the dynasty. The provision of a legitimate heir remained the over-riding obligation of a prince.
This reality had only recently convulsed an entire generation of Henry VIII's subjects.  England's political class hardly needed a history lesson to understand the necessity of a secured succession.  And the new queen, who had been as much a victim of those upheavals as they, shared their male prejudices in favour of male primogeniture.
However, the events surrounding Queen Mary's accession had gravely aggravated a situation already marred by lack of legitimate heirs-male.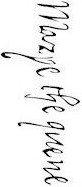 First, the treason of Lady Jane Grey tainted the entire Grey line much as that of George duke of Clarence had done for his family line in the reign of Edward IV. Additionally, Lady Jane was married to Guildford Dudley, son of the attainted duke of Northumberland, who had just fought to stop Queen Mary ascending to the throne. The duke's attainder in law made Guildford Dudley a commoner. Oddly, Frances Duchess of Suffolk was untainted by these developments since the claim was her own. Queen Mary gives her place in precedence at court. However her husband's later treason in Wyatt's rebellion does for her as Guildford Dudley did for Lady Jane.
Secondly, the heiress presumptive, the lady Elizabeth, daughter of Anne Boleyn, was of dubious legitimacy and dubious character. The Lady Elizabeth's dallyings with Thomas Seymour Baron Sudeley were as fresh in Mary I's mind as in the mouths of the rump of Edwardian councillors who surrounded the queen. They had every reason to ingratiate themselves by retailing their first-hand knowledge of the improprieties within the household of the late queen dowager, Catherine Parr, and her third husband, Lord Admiral Seymour. And that poison is in the letters of Renard and De Noailles…so gossip there most certainly was.
Thirdly, the other senior claim to England's throne passed though Margaret Tudor, the eldest of Henry VII's three daughters and via James V led directly to Mary, Queen of Scots who was currently prospective Dauphine of France. Margaret Tudor's second marriage to Archibald, earl of Douglas spawned the Lennox line. Their only daughter was Margaret later Countess Lennox. She was yet another female claimant with all the disadvantages that came with her sex and, not least in her case, the particular disadvantage of her ambitious, much disliked Scots husband, Matthew Stuart, Earl of Lennox.
So, her accession in 1553 placed upon Mary Tudor's slim shoulders direct responsibility to secure the Tudor line. The queen's age, thirty six, imposed a yet further limitation on her freedom of action. If she was to have any chance of resolving the thorny issue of the succession she had to act quickly and decisively.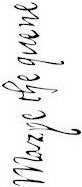 In monarchy the marriage of a female regnant is inevitably more politically controversial than that of a male. In the sixteenth century women were commanded to obey men: in marriage a queen must necessarily be subject to her husband be he made, or not made, king. For Mary, as for every regnant queen, the choice was either to raise-up a subject or bring-in a foreign prince. The later marriages of Mary Stewart, first to Darnley and then to Bothwell, demonstrates the inherent dangers in both courses of action.
And if Mary Tudor could square that circle she would then face the inevitable dangers arising from any subsequent pregnancy. To the usual dangers childbed imposed upon women in these times Queen Mary brought those attendant upon her age. If death in or after childbirth wasn't uncommon the death of an older woman bearing her first child was commonplace. Indeed Catherine Parr died in 1548 shortly after giving birth to her daughter, Mary. The dowager then being much the age Mary Tudor was in 1553.
And so this would have brought the new queen to the third danger implicit in her situation, the likelihood of yet another royal minority. The recent events of her brother's, King Edward VI's short reign, illustrated these only to clearly – not least the dangers posed by the grasping oligarchy of self-interested councillors who in Queen Mary's direct experience had pursued policies detrimental to the crown for their personal gain.
Therefore, Mary's choice of husband was more than of vital personal importance, upon it rested the longer term interests of securing the dynasty and its wider political objectives. The queen's husband, whoever he was, needed to have sufficient political resources of his own and the independent military clout to maintain their heirs' rights in the event of the queen's early demise.
Undaunted by the challenge, Queen Mary quickly decided upon her course of action. And once decided she followed through with a brutal political determination to have her way that shook the kingdom's male political establishment to its foundations.
Choosing the right husband
Within days of establishing herself in the Tower the talk of the kingdom, the court and the courts of Europe was the queen's marriage. It was taken as read by everyone including Mary herself that she would marry. And the need for haste must have been as self evident then as we see it to be now.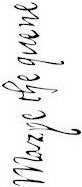 The Imperial and the French ambassadors talked of little else in their early dispatches from London. The council discussed the matter at least twice before the month of August was done. The queen's new Lord Chancellor, Bishop Stephen Gardiner, was by early September canvassing the opinion of Cardinal Pole, the queen's cousin, whose advice he shrewdly anticipated would be sought out by the queen.
Quickly and straightforwardly two serious candidates emerged – Edward Courtenay, earl of Devon, the last scion of the Plantagenet line and Infante Felipe of Spain.
Etiquette lays obstacles in the path of the negotiations….
Normally a prospective groom might initiate enquiries regarding suitable candidates for marriage. Conversations between the interested parties' ambassadors could be open and rival parties at court could compete openly for one candidate over another.  All this might be dealt with inside the privy chamber.
Such a blatant process was not possible for a gentlewoman let alone a queen. So, Queen Mary had to conscript other means to achieve her ends and these included that most stalwart of the faux devices employed routinely in the early modern court – "disguise". And Queen Mary's success may be best measured by the fact that in the most serious marriage negotiations of her reign Queen Elizabeth employed exactly the same contorted theatrics. If historians' applaud the duke of Alencon's veil of thin disguise as a proper means of meeting his bride then surely Mary's employment of the same cliché of court intrigue should meet with similar approbation?  That is doesn't reflects more on the historians prejudices than on Queen Mary's subterfuges. We also now know from research into her time as heiress presumptive during Edward's reign that this wasn't the first time she had deliberately resorted to play-acting.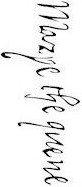 Indeed it speaks more of Simon Renard's qualities and lack of diplomatic expertise in his business that he believed such a subterfuge as "disguise" might allow him to board a vessel as notoriously leaky as the Tudor court without notice or comment.
Renard had arrived in London just at the time of Edward VI's death. He came as a junior with two senior diplomats to replace the crafty and well informed Jehan Scheyfve.
It could be that a naive Queen Mary had turned to him as the only man she could trust. This is certainly the version Renard repeatedly presented to Emperor Charles V.
Equally, it could be that Queen Mary saw this inexperienced naïf as the perfect instrument on which she might play her diplomatic notations…choosing him over his two seniors as the vessel for her 'confidences'.
Supporting that conclusion is the fact that the indispensable Renard is quickly dispensed once King Philip arrives in 1554. Shortly thereafter Renard is recalled by the Emperor. Upon recall he quickly disappears from prominence. It is more likely that Renard's pose as a diplomatic genius was simply self-aggrandising vanity on his part.
When the subject of marriage is first raised the queen demurs. She tells her courtiers, councillors, household officers and ambassadors that she has lived a maid she is personally inclined so to remain. None believe this more than a maiden's proper modesty.
Next, there is a minuet around the names of suitable candidates. Again propriety prevents the queen from naming names. So what has to be done can only be done by signs and signals. Fortunately experienced courtiers are expert in courtly semaphore…..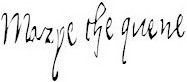 To be continued……