Ode to Cashel and her Rock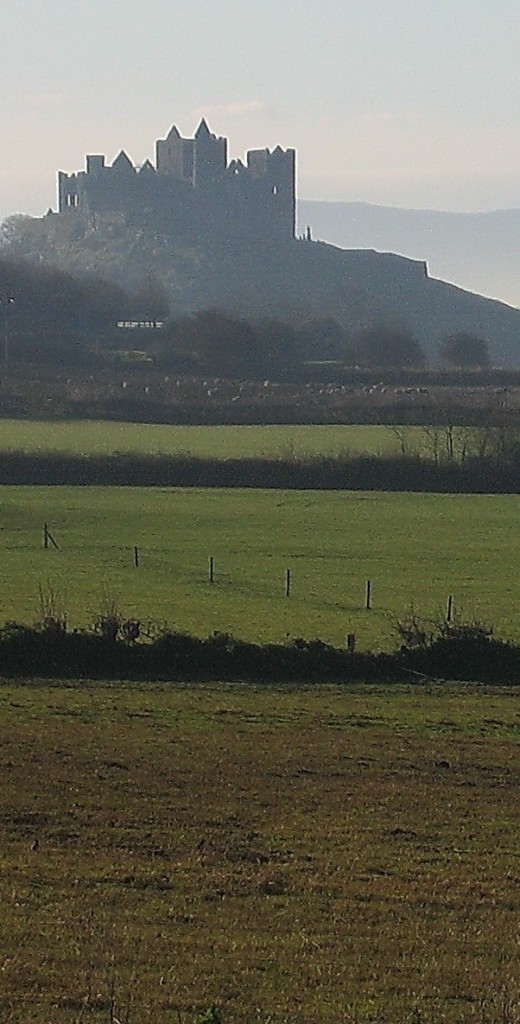 O Cashel, City of the kings!
Protectress since our earliest days.
Let laureates your triumphs sing
Let Epic's Muse your songs convey.
A carillon of words shall ring
Across the Golden Vale's compass;
The peal of words amplifying
Heroic deeds, done by your pass.
Your Rock, unroofed, her shadows fall
Across the paths of Time and Tale,
She casts her magic spell on all
The charm ensures she will prevail
Her granite walls defeat forestalls.
The poetry of History brings
These metered paeans, for Cashel's kings.
Of Em'ralds endless shades of green!
Inspires such show of fancy's flight
That drenches ear, with crystal stream
Of diamond words; superbly strewn
In sonnets, of such gorgeous praise.
Yet, I must modestly presume
To speak, as we our glasses raise
To toast you:  'Mistress of the Vale,
Where once did Brian Boru command!
And kings of Munster did prevail,
Correcting wrongs, with even hand.'
Irish heroes, the poet sings,
Righted wrongs with Cashel 's kings.
Proud home to Patrick's Rock sublime
Whose ruined choirs rebuke the age!
What living lives, your stones entwine?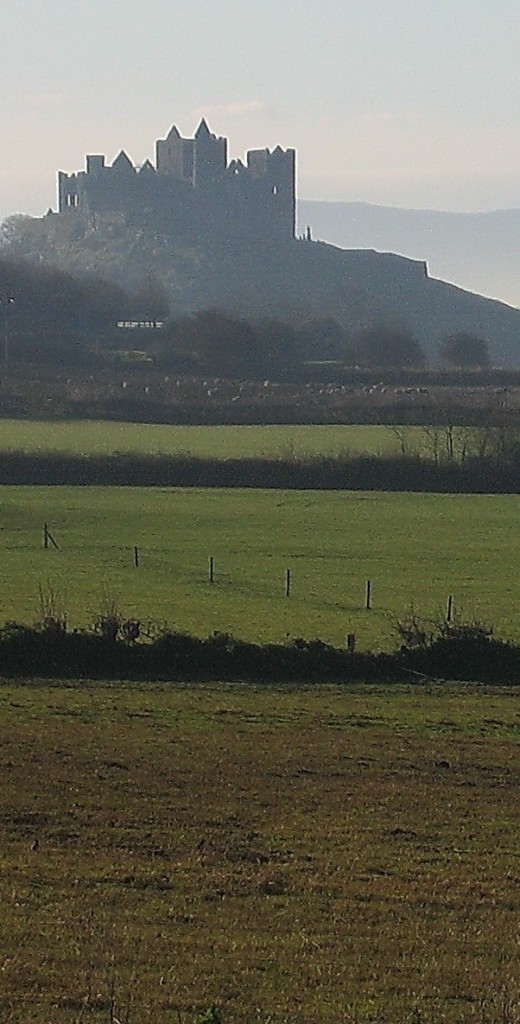 What wisdom, played upon this stage?
You've watched a thousand years pass-by:
And count a hundred thousand lives
A lifetime's hopes upon you lie –
That immortal hope might by you thrive.
Time stops to gawp – no tribute can
Ever honour all you've seen:
The broken hearts of broken man,
Forlorn; sad; fleeting as a dream.
From Cashel's Rock Hope's water springs:
To cleanse the hearts of men and kings.
A trumpet summons us to fight
As knights were called in earlier times
A lance of couplets to delight –
Words, as chivalric plate designed.
As showers of arrows: topples prose
Upon the palisades of Fame;
Enabling us, now to impose
Glorious Cashel's victorious name!
We garland Her in poet's verse;
As honouring of Her history;
Yet spoken words cannot disperse
The seeming deeper mystery.
Sage Rock of ages, ageless sings
Your name, famed Cashel of the kings.
Lines Composed, Low Sunday, 2009