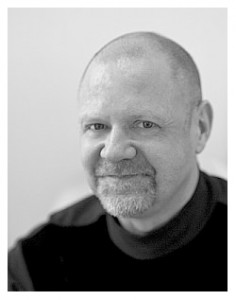 I was born in Cashel, Tipperary, Ireland…one couldn't ask for more: a perfect place from which to begin life's beautiful journey…
When I was three my parents emigrated to England; within the brief space of four years I'd lived in Harlow, Tiptree, Redbourn, Apsley, Egham; finally, in 1961, we came to Maidenhead. By then my brother, Peter, had entered a religious order, so there were just four of us in family: my elder sister Catherine; my mother Creena and my father, for whom I was named, John. By the time I went to secondary school my parents were divorced.  Their fitful separation was a messy tragedy for both but it was my troubled father's troubles that cast a shadow over all our lives. Neither a bad man nor a bad father, we were never close. I found him hard to love and vice-versa. Sadly, both my parents are now dead…most recently my mother…she brought out the best in me and many others. I greatly miss her love and love her still.
I went to school in St Mary's the local catholic primary school in Maidenhead and later to Presentation College in Reading.
Like most catholic boys of my generation I was an altar boy and the church loomed large in my childhood. My ambition then was to be a schoolteacher and my favourite subjects were History, Literature and Religious Studies. Later, I also loved debating and acting. I wasn't frightened of public speaking or debating… naturally a bit of a performer. I also sang in the school choir but make no claims to musicality. Unfortunately for me – more so for my listeners – my voice isn't melodious.
But my schooldays were not my happiest days. They were marred by a struggle to understand my sexuality. The accidental isolation contingent upon being gay isn't ever easy. Despite partial legalisation in 1967, homosexuality still separated and stigmatised. For a left-handed, Roman Catholic, Irish boy living in England it was as welcome as the mark of Cain. The struggle that followed from this accident of birth – to be true to myself and honest with those I loved – has defined much of the rest of my life.
By the time I left school my brother, having left the religious order, had rejoined the family and I was in the final stages of what then was known as 'coming-out'. I'm glad I did. It wasn't always the easiest of choices; I was helped by my family's unswerving love and the love of my wonderful friends.
After A levels I went to read History in the University of Leeds.  In 1976 I graduated with a First Class Honours and won the University History Prize. I won a Research Scholarship and later a Fellowship from the Institute of Historical research in London. I also taught at Leeds University, Westfield College London and Exeter University. My speciality was Tudor history. I had the kudos of word-fencing with David Starkey's rapier tongue. Despite our disagreements he later asked me to write an essay in The English Court (Longman, 1987).
The early 1980s were also a period of severe cuts in government spending not least in Higher Education. I chose to leave academia and pursue a different career. For twenty odd years I worked for a firm of city lawyers as their practice manager. I helped design computer systems for managing case-work and helped to develop a qualification for those working in Patent formalities – lecturing to students for 10 years. It was work I did it well. I never loved doing it. But I met some weird and wonderful people, inventors and lawyers, many of them eccentrics living under the happy delusion of being very ordinary.
Eight years ago I was diagnosed with cancer….I nearly died twice…and as my HIV diagnosis in the late 1980s was also a terminal diagnosis it might be said that much of my adult life has been skirted by death's near reality. Many of my friends I've loved and lost. Although survival takes its own toll, I've nevertheless survived to tell the tale…
That tale is the story of my life.  My generation of gay men and women were privileged to play a part in the great struggle for dignity and equal rights. I'm proud to have played a part in one of the defining campaigns for equality in the later twentieth century. This pride is overshadowed by the tragedy of AIDS. But from the torments of those losses, gay men and women proudly found that the gay community was more than just an aspirational phrase – it was a reality. In that there's comfort and joy.
As yet these hard won victories benefit only the few. For the many the fight goes on; their struggle endures.  But their endurance inspires me to dedicate the remains of my days to enlisting in the war we all must wage against the worst demons of our human nature – blind prejudice and blinder hate.
Life's a pilgrimage of hope – a personal and collective journey. We set off alone and we meet others on our way knowing that before we leave the caravan we will each have walked a few golden footsteps together. Each life plays a unique part in evolution's patient struggle. Each life is also an individual quest. Merely to be part of that great adventure carries us beyond ourselves and beyond our wildest imaginings. And to be allotted some small part in that giant endeavour is indeed…to be….