Divide and Rule?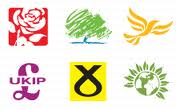 The main party Conferences have been and gone. The great and good have spoken and the wise and foolish have had their say.
The received wisdom is that Labour – still reeling from the shock of the Scots referendum – had a terrible Conference with a pretty awful speech from Ed Miliband further undermined by his forgetting to mention either immigration or the fiscal deficit. At the same conference Ed Balls stood up to be counted as serious about the deficit and serious about the causes of the deficit. Ed Balls' speech was part of a well prepared plan carefully choreographed by the two Eds. The question is whether Ed Balls was in fact the other Ed's fall guy.
Maybe that omission in Miliband's speech was more calculated than previously believed. Ed Miliband is a very strategic thinker. His strategy is not the core vote it's more one of divide to rule. Ed has seen what has happened in Scotland and the he has long realised the relentless rise of UKIP in England  is driven by the failure of political language. He identified immigration as a big issue in his leadership campaign. He has given voice to a sense of disconnect in the wider public. For the moment – a bit like Thatcher between 1975 and 1979  - his voice doesn't ring true. It is generally forgotten what a terrible opposition leader Margaret Thatcher was. Ed Miliband has long calculated if he has his moment alike Thatcher in the 1980′s he will have on one stab at getting himself into Downing St by means fair or foul. Though no one has said so in public – last Thursday may have been the saving of Ed Miliband's leadership. Has Labour lost Heywood the assassins may have come out from behind the arras. As it is – they skulk and as it is Ed still leads. He may now choose to reshuffle his shadow cabinet to strike a fresh pose for Labour and then dare his enemies to strike. There's dark talk of Balls being moved sideways into the oblivion of the foreign office brief.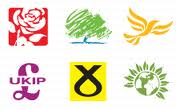 By way of contrast UKIP and then the Conservatives were thought to have had good conferences – UKIP for not appearing as swivel-eyed loons – at least all the time – and for stage managing the coup of Mr Mark Reckless defecting to UKIP to a golden cheer from the "Faragistes" and his activist Kultur vultures at the close of the doncaster conference.  By way of contrast the Conservatives pleased the commentariat  by momentarily rising above disaster with its slick competence and its equally deft move to the political right. Mr Cameron delivered his speech and the commentariat in the Media saw was good and it was well pleased….almost crowing with content if not always at its content. Then the Conservative vote jumped several points in the polls. The Conservatives long on the backfoot had a spring in their step.
Bringing up the rear – for a change as they're usually first out of the blocks in Conference season – their paradise postponed by the Scottish referendum – were the LibDems. Often political parties find graveyard humour as they wait their electoral end. Never was Labour Conference happier than in 1973 when Denis Healey promised to squeeze the rich until the pips squeaked – or when Michael Foot promised them a New Revised Standard Version of the New Jerusalem in 1982 – before going down to catastrophic a defeat. The senior LibDems opined not to take notice of the polls and their leadership savaged their coalition partner without quite drawing blood, perhaps in the hope that this will re-establish their credentials as the party of the moderately sane on the moderate centre-left; perhaps in the expectation that there will be another coalition with the Conservatives come next May. Mr Clegg spoke to great effect and everyone forgot what he said.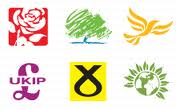 To this heady brew for the party partisan this perhaps needs adding: Miliband's much derided speech focused on the National Health Service. It turned out this was also to be the centerpiece of the vision offered both by Mr Cameron and Mr Clegg when they in turn spoke to the nation. Their other policies were but mood music to this central theme. Thus, like it or loathe it, it was Mr Miliband who once again set tone of the political debate. The fact this is not yet credited to him and indeed the fact the Media is now determined to discredit both Miliband and Labour at every turn in an almost unreasoning manner – speaks volumes of itself. There's plenty to get Ed on – not least the passionlessness of the seasoned apparatchik which he often brings to public discourse – but oddly his instincts – most often derided by the commentariat and the party machines – are most often proved sound. He was right on immigration;  he was right on Murdoch and the press; he was right on Energy prices; he was right on Syria and the public mood; and he is probably right on the NHS. It is the NHS that may well become the litmus of all that is wrong or right in the direction government has taken in the last five years and will take over next five years. To that end, in the aftershocks of the by-elections last week, it should be noted that senior Conservatives now disown Mr Andrew Lansley's reforms. It may also be in the light of strikes that refusing a 1% rise in pay to NHS staff might be the egg wash that sticks to the coalition pie come next May.
Since the party conferences there has been almost an avalanche of polling. The polls purport to tell us much but often they tell us little more than we knew before they were taken. Before the conferences Labour had a diminished poll lead of 3%; since the conferences the Conservatives held a brief lead of 2% and now we're back to a tiny Labour lead. In between we had two important by-elections one of which returned a UKIP MP for Clacton – though in the shape of the same MP who had previously been its Conservative MP. Secondly, in the outskirts of Manchester Labour held on by a squeak in Heywood. It slightly increased its share of the poll – but significantly the anti-Labour vote coalesced around UKIP.  There was a residual Conservative vote left of around 3000. It enabled Mr Farage to claim that north of the Trent if you vote Conservative you get Labour – a neat and damaging inversion of the recent Conservative mantra – if you vote UKIP you get Labour. If Labour ever thought UKIP was an uncomplicated blessing Heywood has had the salutary effect of reminding them that in their heartlands in the north UKIP may do to them what the SNP has done to them in Scotland. Suddenly, the two parties that have post war divided the spoils of office look vulnerable.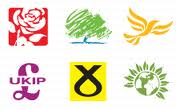 Can such a thing happen? Well it can. It has happened in the admittedly very different politics of Northern Ireland with DUP and Sinn Fein. It's pretty fair to say it has happened in Scotland to some degree with the SNP – where voters who previously would never have voted Conservative feel empowered to vote nationalist. Previously, it almost had happened on the political left in England with the SDLP; and later again LibDems in 2002-2005. In 2010 the LibDems embrace of the Conservatives was made possible in part by successfully riding the tiger of anger and discontent with our political elites that has been rising steadily for a full half-century since jeremy Thorpe fist leapt the fence of obscurity before he was bitten by an ungrateful lover his Liberal mates had hounded.
If it can happen on the left there's no reason it cannot happen on the right. For twenty five years – since the defenestration of Margaret Thatcher the Conservative Party has sought to ride two horses that pull in opposite directions. Its leadership knows leaving the EU – like Scotland leaving the Union – could have dramatic consequences for team UK. The "zealots" who detest the EU take a firmly opposite principled view. These men believe their leadership is essentially pragmatic and only pretends to offer the principled in out referendum they seek and in that they are surely right. Like Wilson before him Cameron is playing for time and playing to keep his party in one piece. It is not a dishonourable political objective, far from it. But whether it is possible is another matter.  When Grant Schnapps called Mr Reckless a liar repeatedly – that seemed a point where a Rubicon of civility had been passed. Labour was very like that in the late 1970′s and early 1980′s – the left and right within the party hating each other more than they did their opponents. We know that ended.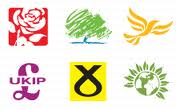 Labour has through this period of opposition seemed calm – almost supine. It is not clear whether Miliband has long seen this end game and long calculated that if he can wedge his foot in the door 10 Downing Street he will be there a long time because his opponents will enable him to divide and rule. First, of course he has to get through the door of Number 10.  that is always more easily said than done – ask Mr Cameron. To do that Ed Miliband now needs to survive what may well be a prolonged bout of uncertainty.
It seems Labour might walk into office if it could only find a leader whose voice resonated with the electorate – step forward Alan Jonson or even Andy Burnham – but not the well rounded vowels of the Westminster elites like Yvette Cooper, Harriet Harman or Ed Balls.   On the outside Chukka Umunna sits like the Cheshire cat. He has star quality and he knows it. If no one snatches Ed Miliband's crown in the next few weeks and Ed Miliband doesn't snatch victory from the jaws of defeat, then Chukka may be the man to beat for the Labour leadership. Whether by then Labour's leadership will be worth more than the proverbial bucket of warm piss the office of US vice-president was valued at by none other than Vice President John Nance Garner, remains to be seen.
Meanwhile, Ed Balls may be offered up to the angry gods and Douglas Alexander made shadow chancellor in an attempt to shore up Labour's voice in the Scotland. Whether it will be enough to save Mr ED….that's a matter of debate – back to divide and rule.