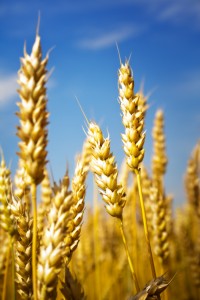 F.J. Haydn: The Seasons…..Gabrieli consort & Players, Christiane Karg;Allan Clayton and Christopher Purves….conducted Paul McCreesh
The Seasons is Haydn's last oratorio and he struggled to complete it. There would be one final glorious mass –  the  wonderful Harmonienmesse with its syncopated Benedictus. Otherwise the Seasons is his last large scale work. Whilst it contains marvellously bold writing it is in many ways a work whose emotional soul is located in an already lost past although the oratorio's form and musical expression looks forward more to the great symphonies of Beethoven.
It's a curious subject to have inspired a Haydn – the Seasons is a long ramblimg bucolic epic poem by James Thomson…resonating with the idealised views of rustic life more in keeping with the optimism of the Enlightenment and the Deism of Rousseau than with Haydn's very traditional Roman Catholicism…
Thomson's epic poem is notable as the most widely read poem of the eighteenth century. It was part of a view of Nature inspired by the conceptualisations of the 'philosophes'.This is a world view thought consonant with Reason: it's the same pastoral idyll that's found in Voltaire and Beaumarchais; it's as much in Grey's Elegy as in Goldsmith's Deserted Village; it's Nature as presented in the paintings of Constable and Poussin; it's even in the Petit Trianon of Queen Marie Antoinette where she and her ladies dressed up as milk maids….
This pastoral idyll is a world and a Revolution away from the wild Romance of Wordsworth… of Wuthering Heights, of Jane Eyre and Beethoven….
Last night's account of this strange beauty of an Oratorio saw superb playing by the consort and some wonderful choral singing. At times one or two of the instruments seemed a little wild in their odd sounds but at others the glorious horns and trumpets were shiveringly good in their shimmering dark brilliance.
Spring is a wonderful movement full of lively pastoral expression and has great combinations of rolling arias and choruses for soloists and chorus to get their teeth into….it seems sadly over before its begun…
Of  the four  movements Summer is the least inventive. Whether Haydn struggled to be comfortable with the nascent deism of its tone or whether he found himself with nothing very new to say…this is pleasant music not great music. The dawn with its Masonic overtones might have come from Die Zauberflote whilst the Storm is beautifully orchestrated it takes us no further than say Handel has in his oratorios and is full of oddities that Haydn himself disparaged as Frenchified trash.
But Autumn with its hunting scenes and then harvest festival ending in a wonderful drunken chorus….followed a deeply felt Winter which Haydn hauntingly uses as a metaphor for old age and the inevitable poignant harking back to youth's springtime…. but the reflective warmth of Haydn dissipates in a harmonic burst of sound…a grand fugue…a sound not unlike hope writ large.
The Seasons speaks to Haydn's essential optimism…an optimism that embraces both life and death. And the Oratorio comes to life as he wraps in music the things of life he has most loved and most enjoyed…and that makes it a singular musical achievement…
So great chorus singing…great orchestral playing…the soloists were good….Purves especially so…and both Clayton and Karg sang more freely in the second half. But I think stronger voices were needed at times over the power of the chorus and in the performance they were placed oddly to the far left of the stage which unbalanced the sound.
Much was made of the new translation into English….I must admit to preferring it in German.
The Seasons is a real piece of course for chorus.And it's interesting  since its the most secular of all the great Oratorios…perhaps more akin to say four huge, grand, colourful and beautifully stitched tapestries of musical scenes representing the four Seasons that we  might find hanging in some gilded hall at Schoenberg or Sanssouci or even at Versailles…rather than some great religious epic story of Redemption…..
And that of course makes it worth listening to….the link below gives a taste of what you might have heard…
http://www.youtube.com/watch?v=eMuYY-XpZig
"The Seasons" (Die Jahreszeiten), Autumn – Joseph Haydn, performed by Võru Symphony Orchestra, mixed choir Hilaro, Võru oratorium choir and Camerata Universitatis from Tartu. 12th November 2006